Close all of orders with just 1 click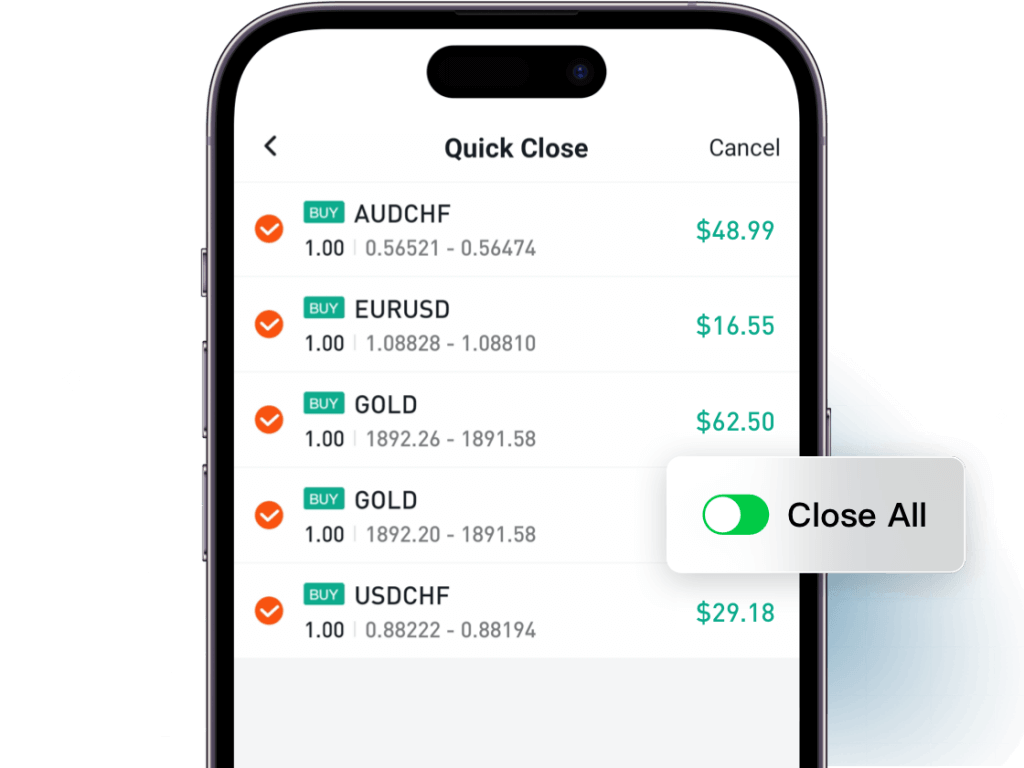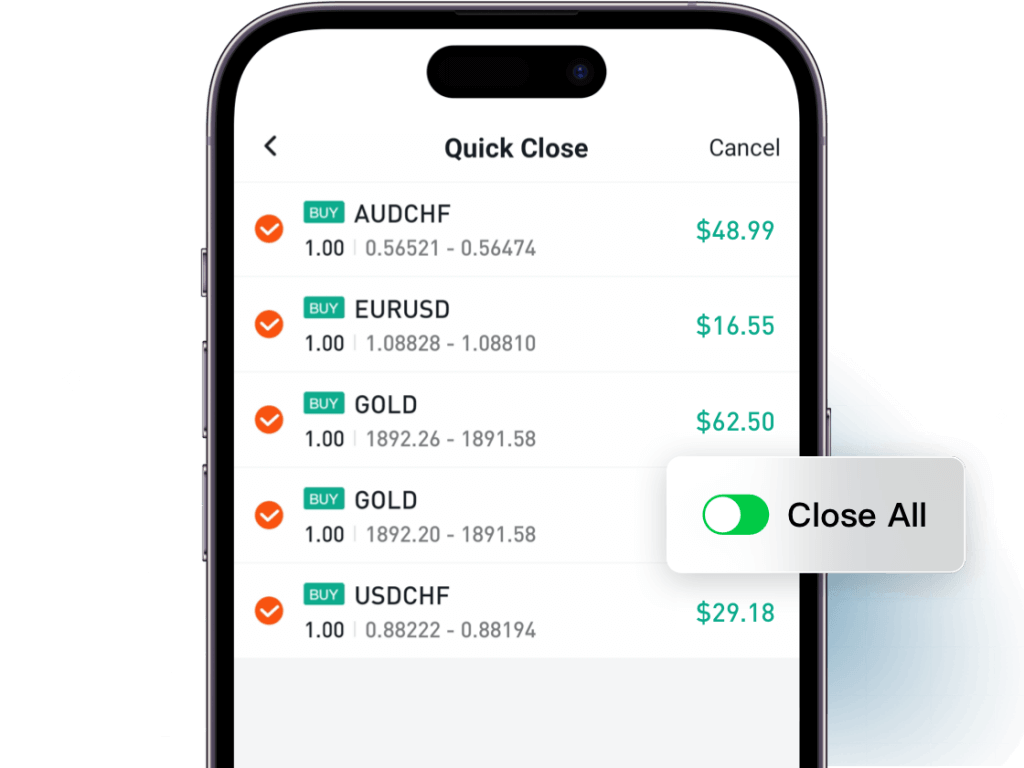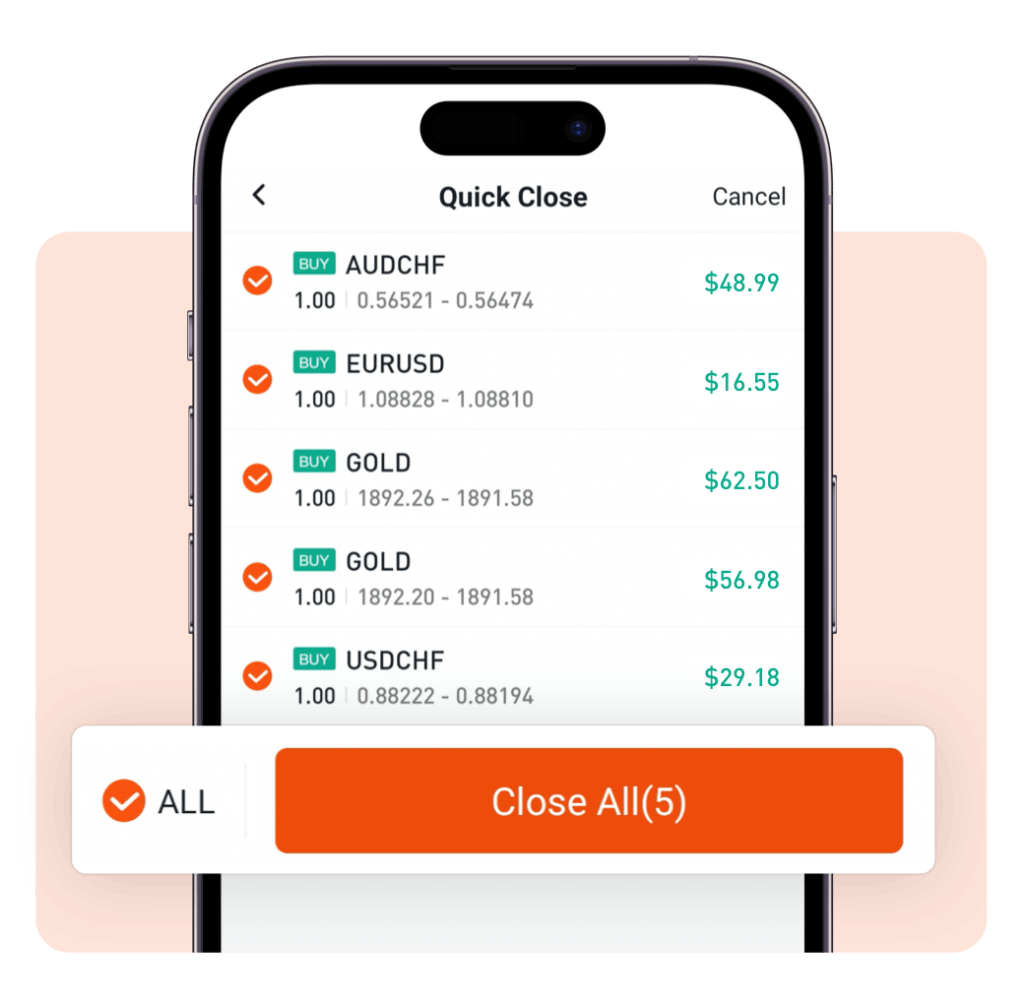 Vital Tool For All Traders in Real Market
The "Close All" function allows users to quickly and efficiently close all of their open positions with just 1 click. This feature is particularly useful during market volatility or unexpected news events, enabling traders to manage risk more effectively and avoid the stress of manually closing each position.
With just 1 click, users can exit all their trades quickly, saving time and reducing the risk of errors.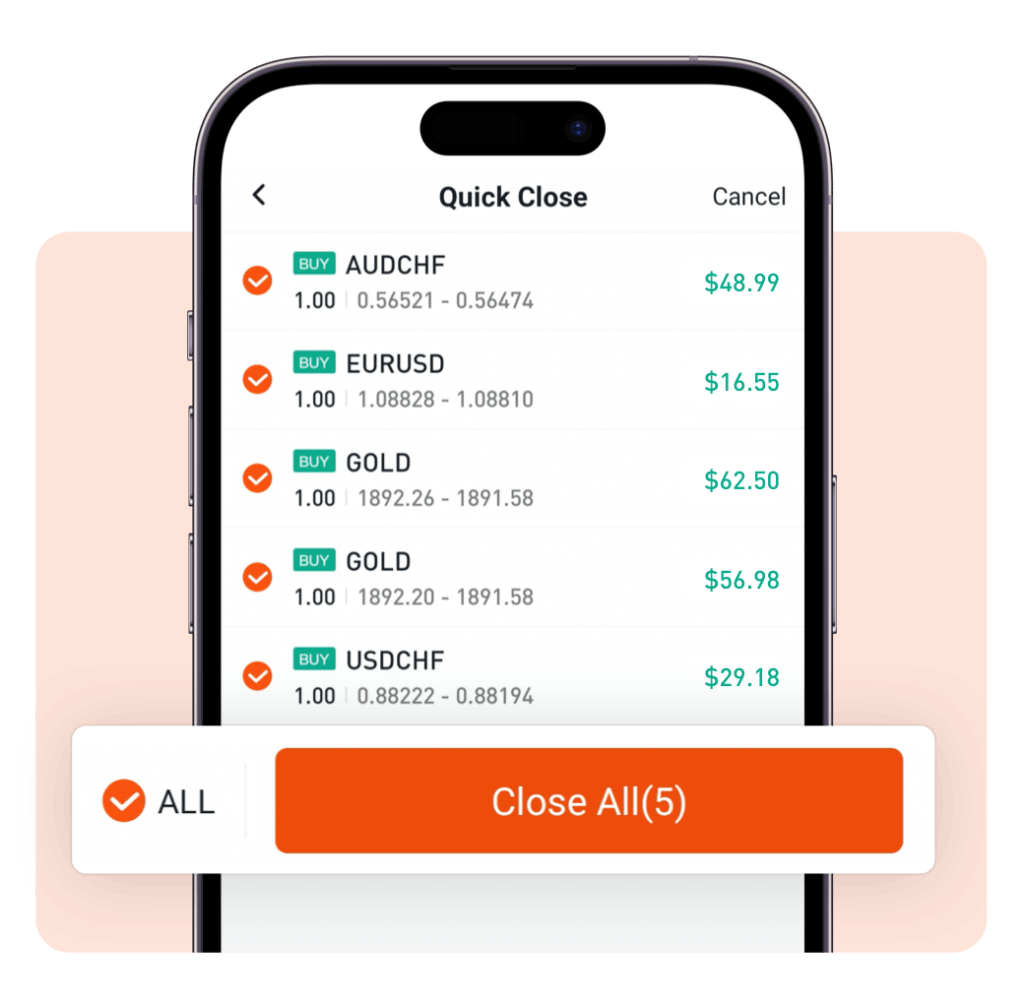 Powerful Feature That Enhances The Trading Experience
This functionality proves to be exceptionally beneficial, especially in volatile market conditions or unexpected news events, as it equips traders with the ability to proactively manage risk and alleviate the pressure of individually closing each position.
By simplifying the trading process and granting traders greater command over their activities, the "Close All" function becomes an essential asset. With a single click, users can promptly exit all their trades, saving precious time and mitigating the potential for errors.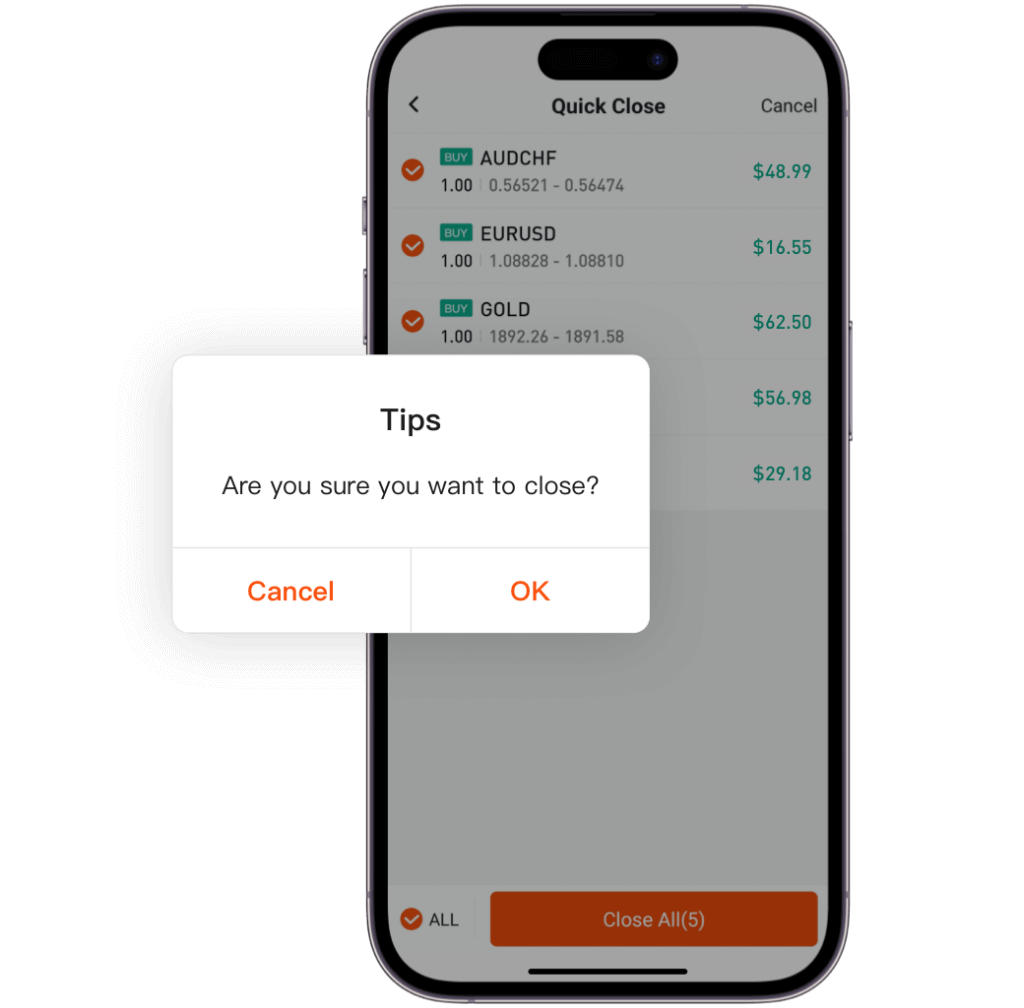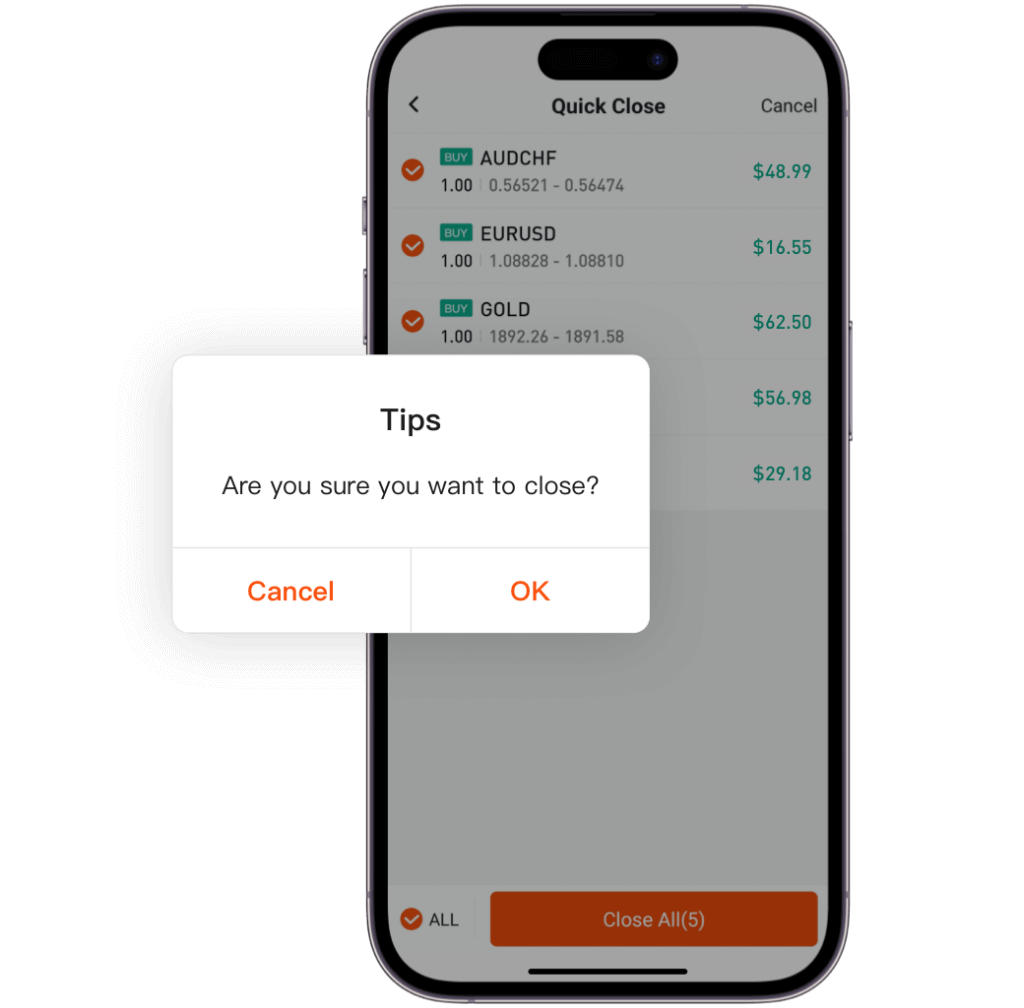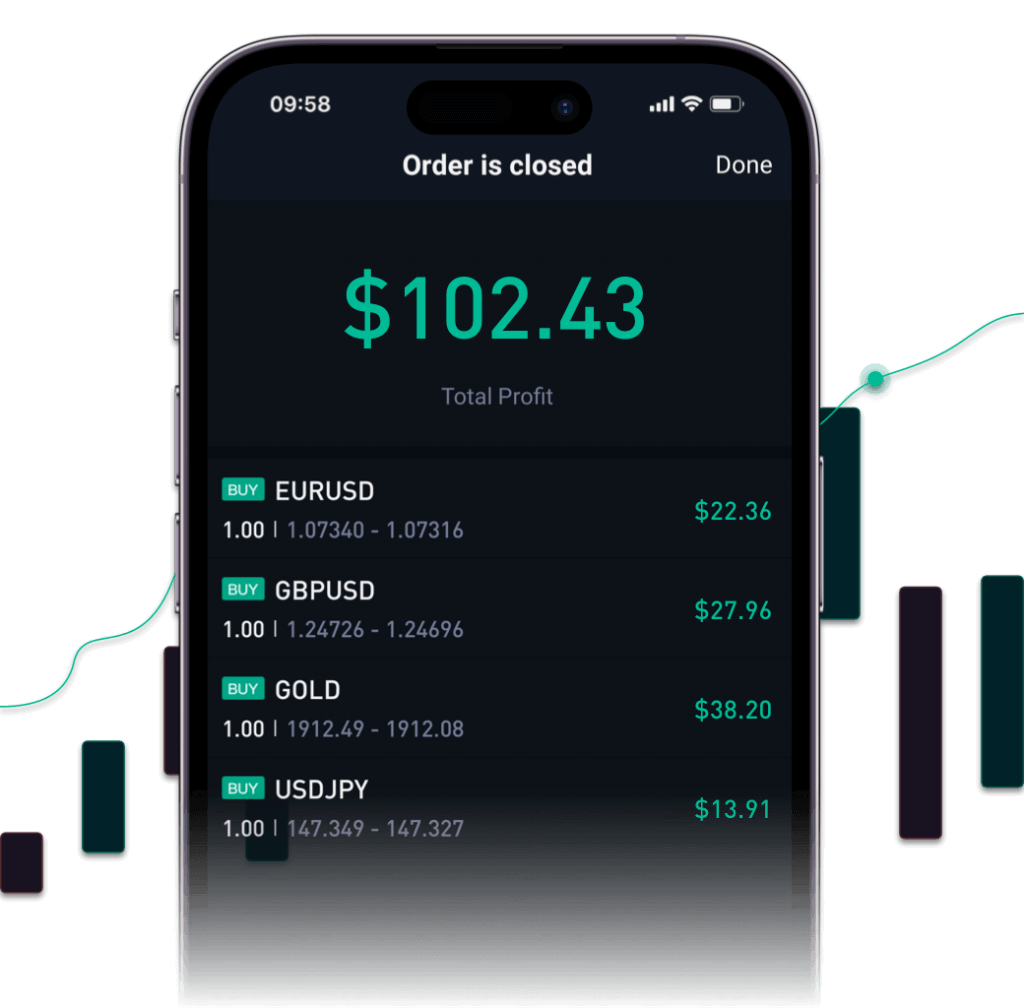 Efficiently Close All Open Positions With Unparalleled Ease
"Close All" function emerges as an indispensable tool for traders. With just a single click, users can execute a comprehensive exit strategy, freeing up valuable time and minimizing the potential for manual errors. This seamless and time-saving functionality enhances trading efficiency, enabling traders to stay focused on making informed decisions and maximizing their overall trading performance.
This seamless and efficient function enhances trading productivity, allowing traders to focus on strategic decision-making and capitalize on market opportunities more effectively.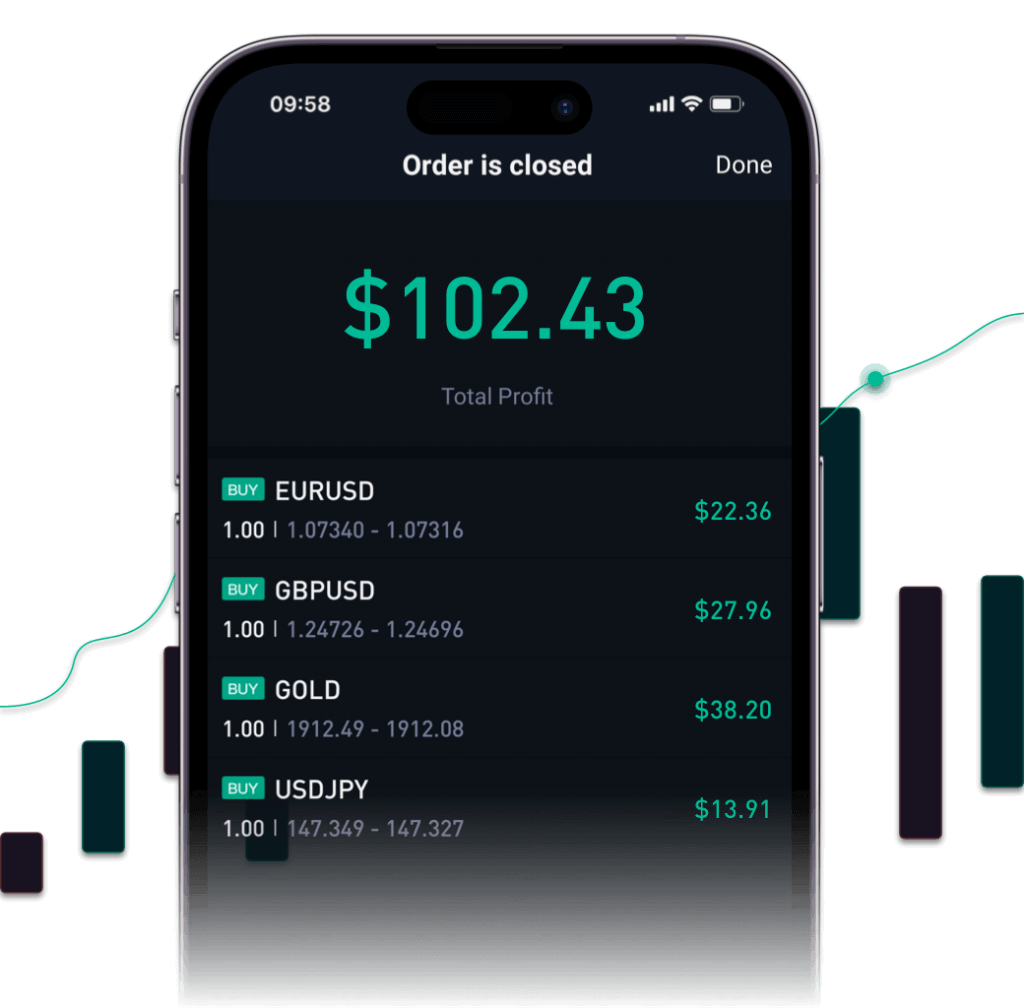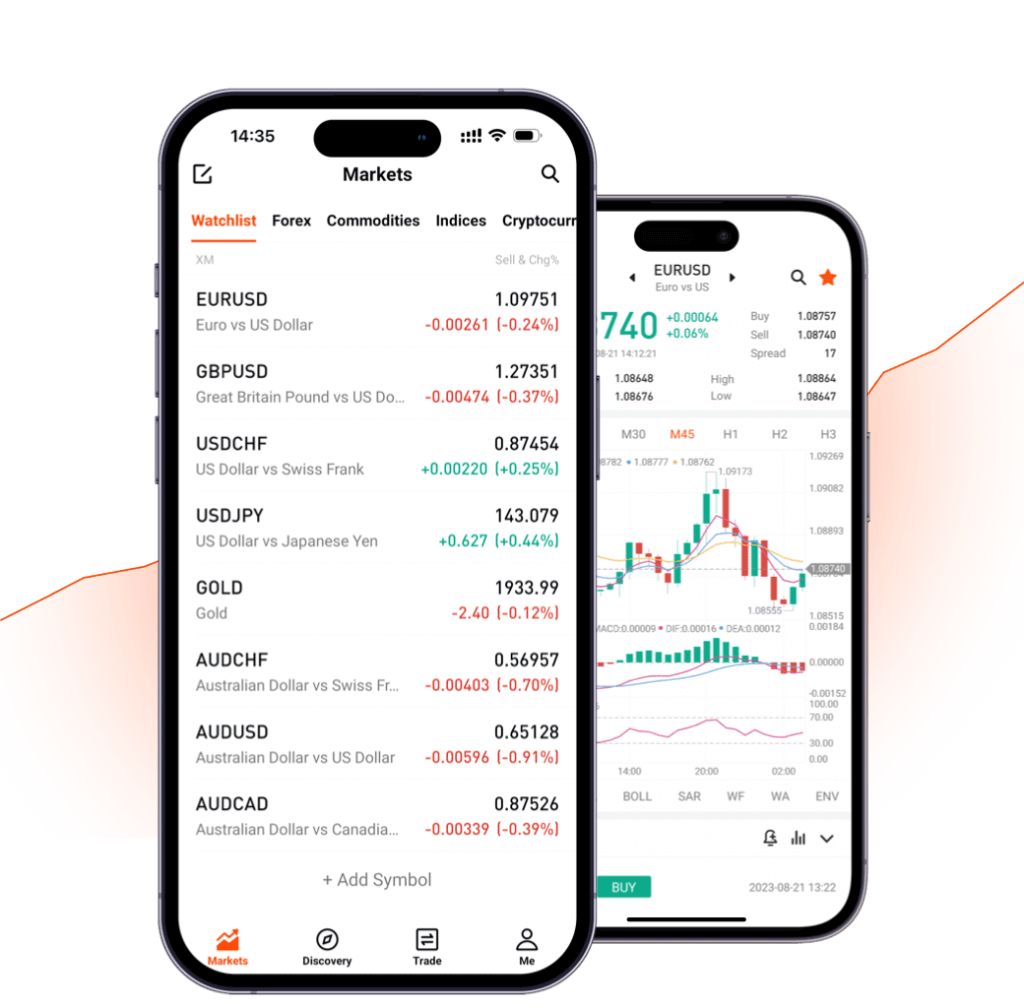 Start to Boost Your Trade Now
Maximize Your Forex Earnings with Pocket Forex's Proven Trading Tools. Download Now and Start Trading Like a Pro!