Tracks the latest price and dynamically adjusts the stop-loss position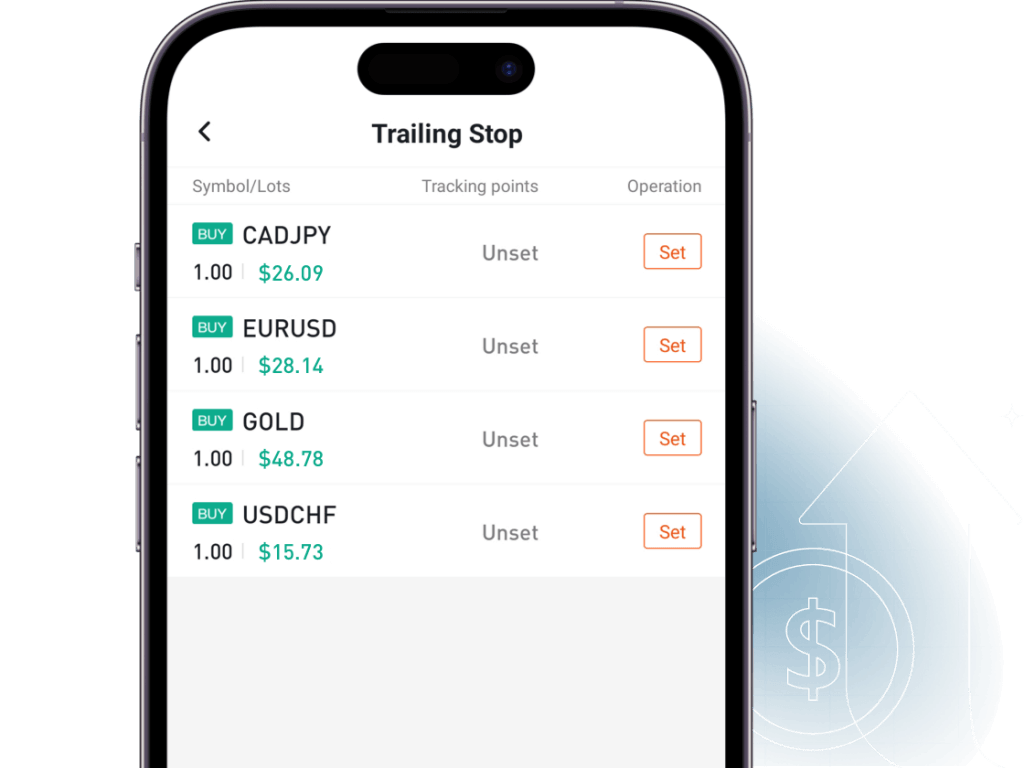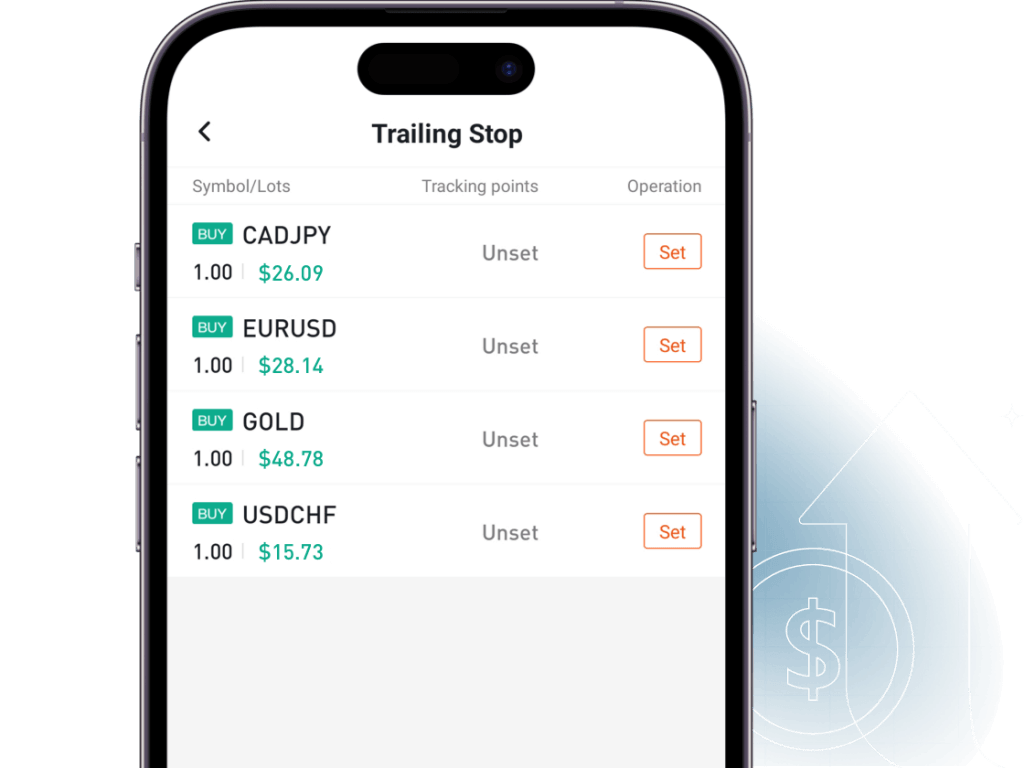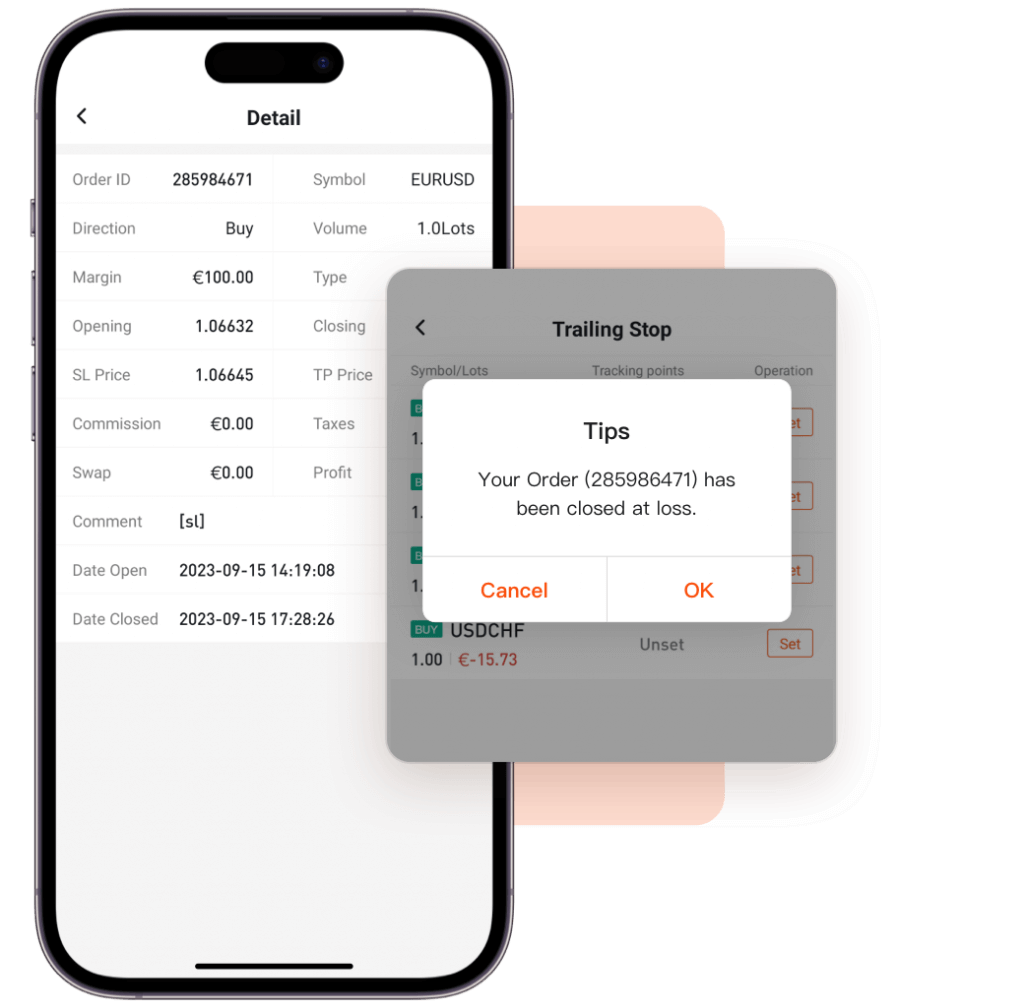 Your secret weapon against Forex losses
Discover the game-changing Trailing Stop feature at Pocket Forex, designed to empower traders with intelligent risk management in the dynamic forex market.
Our advanced system automatically tracks the latest price movements in the dynamic forex market and dynamically adjusts the stop-loss position, empowering users to effectively reduce losses and optimize their trading outcomes.
With Trailing Stop, you can trade with confidence, knowing that your stop-loss levels are continuously monitored and adjusted based on real-time market conditions. This intelligent functionality ensures that you can effectively navigate the ever-changing forex landscape, reducing the impact of adverse price fluctuations.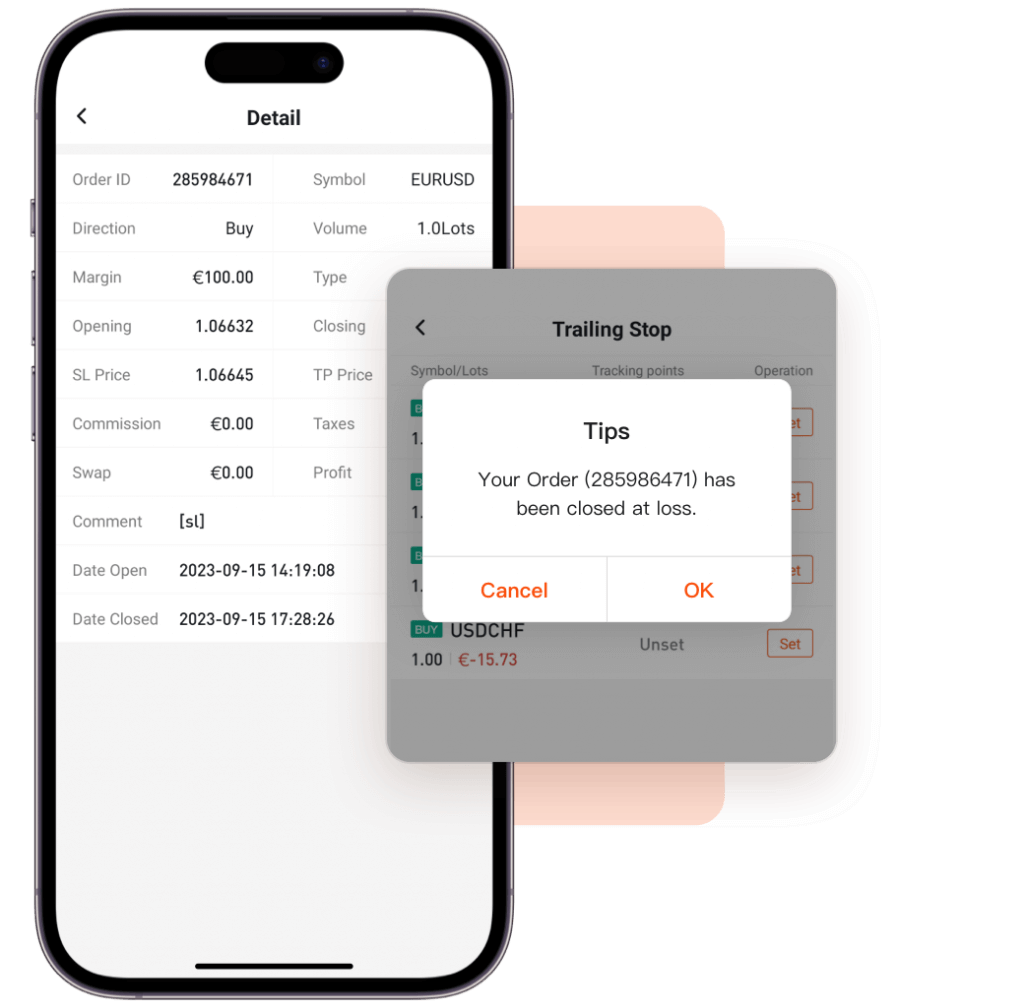 Unlock trading precision with Trailing Stop
Trailing Stop constantly evaluates market dynamics, moving your stop-loss position closer to the current price when the market moves in your favor. This enables you to secure profits while still allowing room for potential market fluctuations.
Experience a new level of trading control and flexibility with Trailing Stop. Activate this powerful feature at Pocket Forex and unlock the potential to trade with precision, protect your capital, and achieve consistent results. Stay ahead of the market, minimize losses, and maximize your trading success with our cutting-edge Trailing Stop feature.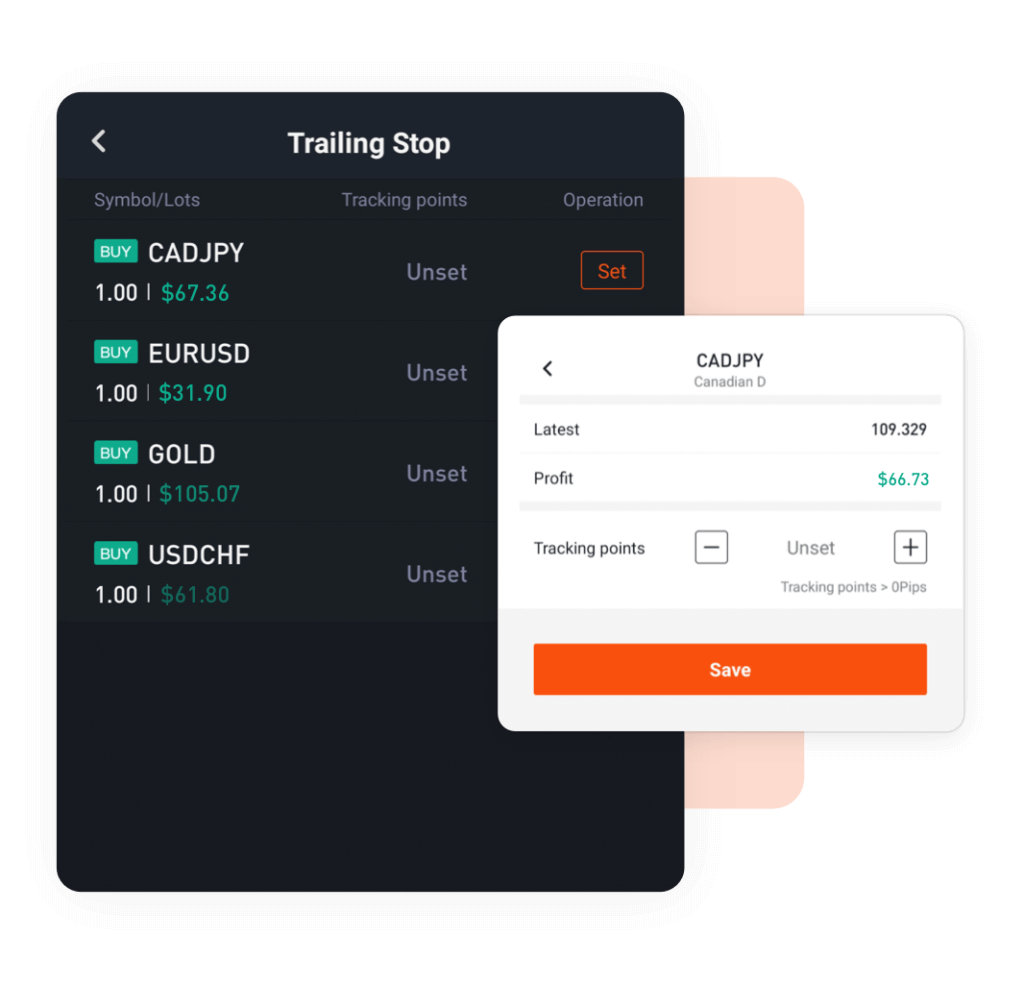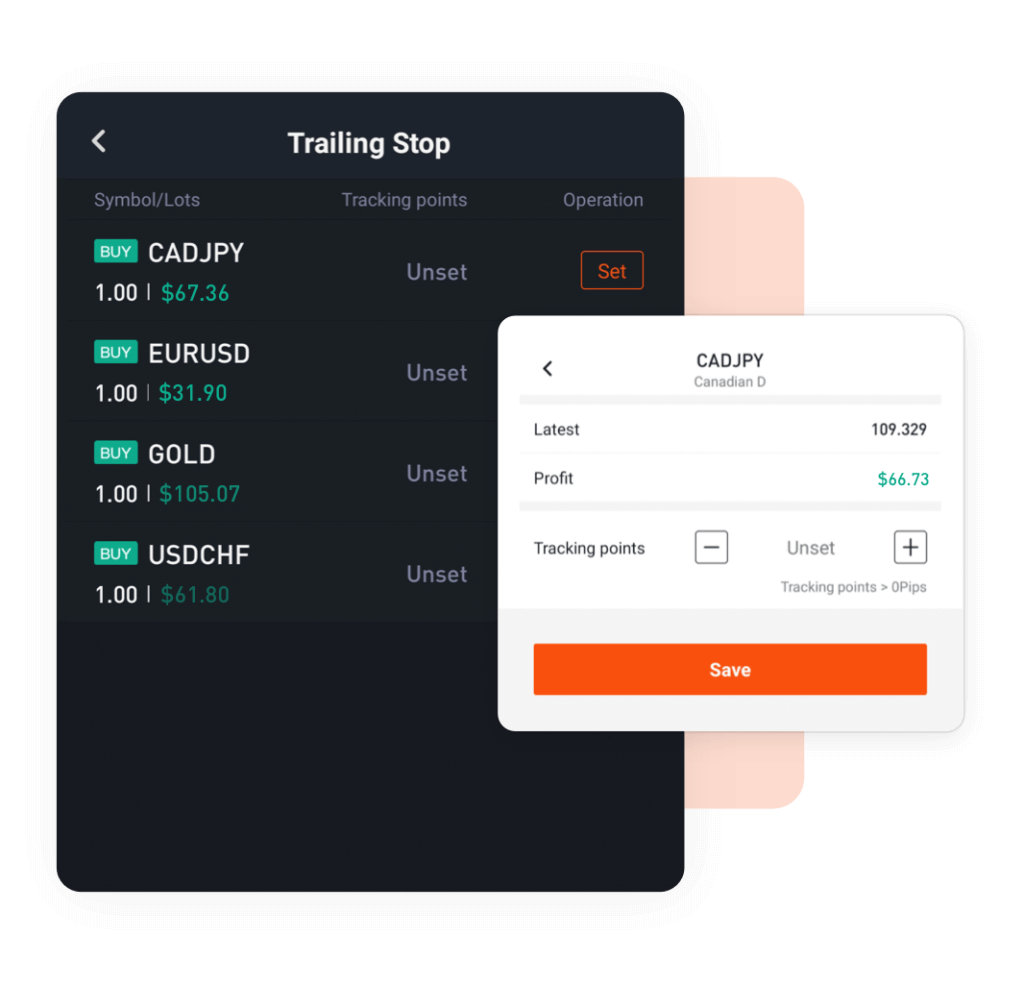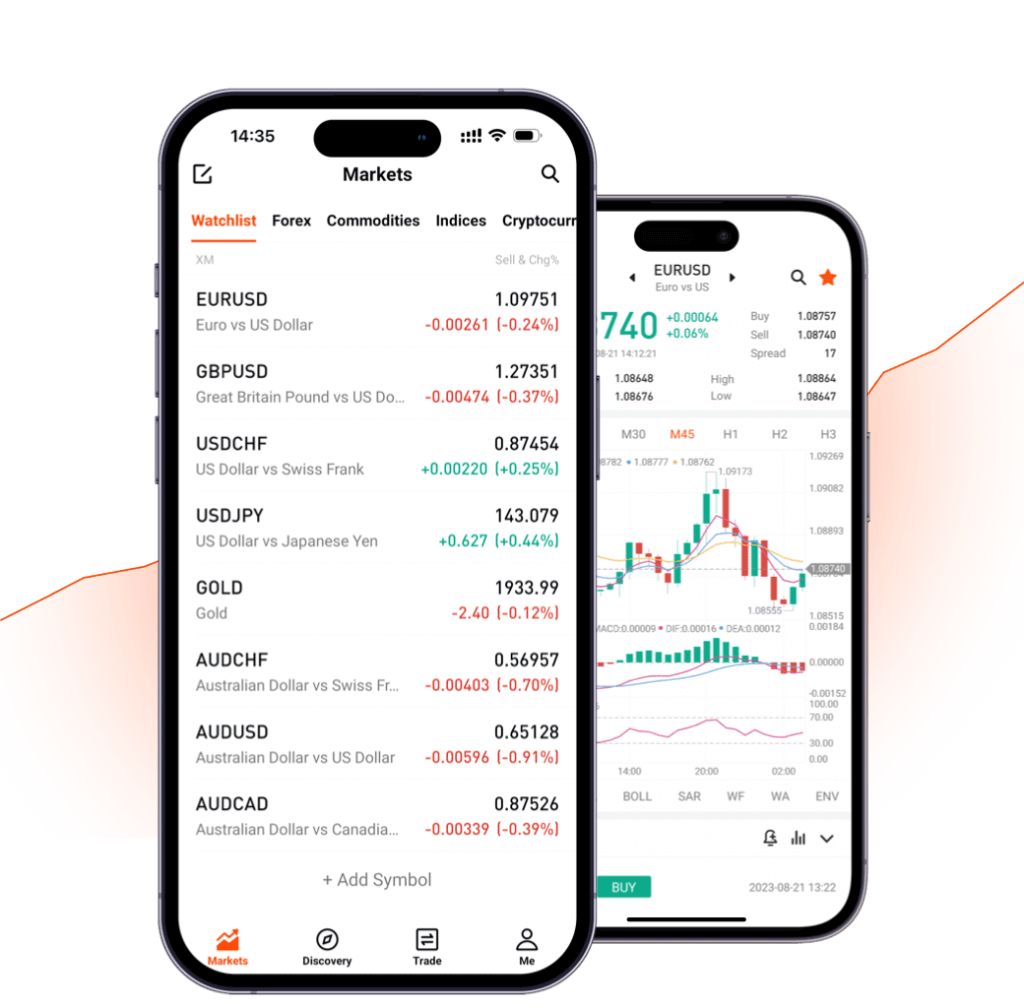 Start to Boost Your Trade Now
Maximize Your Forex Earnings with Pocket Forex's Proven Trading Tools. Download Now and Start Trading Like a Pro!