Main functions introduction
CopyTrade | Trading Strategy |Level-2 K line
Trailing Stop| Indicator Alert | Equity Guard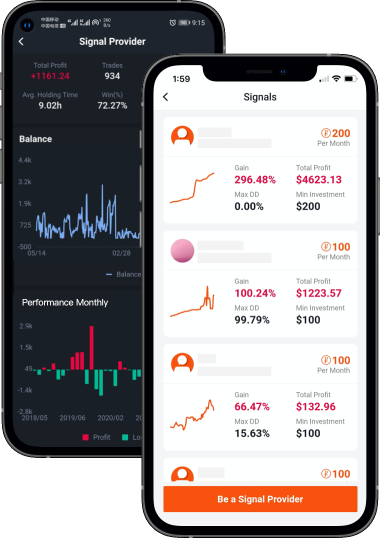 Unique signal copy platform, achieving Win-Win
Safe, clear signals copy platform, offers opportunity for mutual benefit for traders and investors.
Users can set up your account easily in 3 minutes and start copying signals.
Support copy signals between different brokers & 1 account follow multiple traders.
Provide customized signal copy type, complete risk control
Freely set follow ratio and lot.
Support setting maximum slippage, maximum lot size and maximum position.
Combination of automated AI analytics and senior analyst expertise, offers comprehensive trading strategy
Provides trading strategies for a wide range of products to meet the diversified investment needs of users. Trading varieties, analysis levels and directions are available at a glance.
Combination of senior analyst expertise and automatic system, trend analysis of individual financial assets and analysis of macroeconomic trends.
Complete strategy, covers multiple products
Comprehensive strategy portfolio: Provide preferred strategies and alternative strategies, never miss every market opportunity.
Provides trading direction, resistance points, pivot points and target points.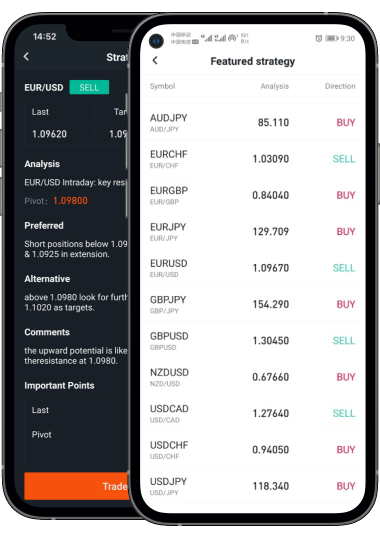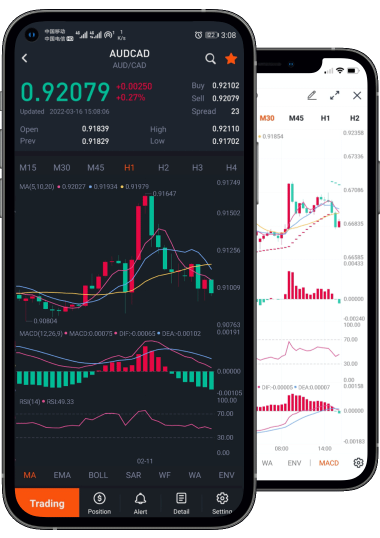 Full cycle k-line indicator
New Level-2 K-Line, Comprehensive technical indicators
Faster and more comprehensive K-line, users can switch periods at will, accurately analyse various data and quickly catch the latest market trends.
The most comprehensive analysis indicators in the market, providing MA, BOLL, SAR, MACD, KD, RSI, STD and up to 25 indicators.
Customized alert, Never miss every trading chances
Create alerts using popular indicators: Moving Average, Exponential Moving Average, MACD, RSI, Standard Deviation, Stochastic, Bollinger Bands ana so on.
Use charts anytime, anywhere with our free mobile app. Once the market meets the conditions you set, alert notifications will be sent directly to your phone.
Trailing stop & equity guard
Intelligent stop loss, maximize profits
Stop loss is more flexible: the stop loss point is constantly changing according to the latest market price; traders can also customize the amount of points.

Real-time monitor Automatic guarding of account equity
Users can freely set the reserved amount and target amount, system automatically guards the account equity. This function will be triggered when the account equity falls below or above a set amount and will take action according to the settings.
Real-time push notifications: When this function is triggered, the app automatically pushes notifications.