Trailing Stop Equity Guard
Exclusive trailing stop function / Real-time monitor
Automatic guarding of account equity / Real-time push transaction notifications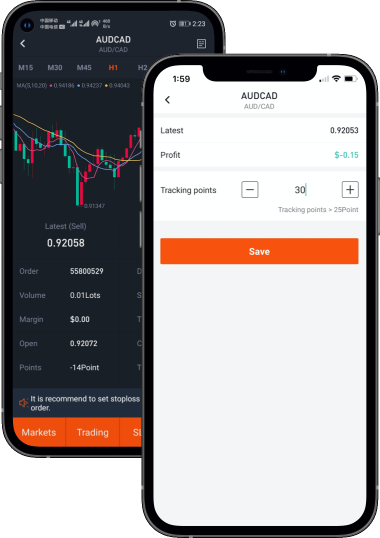 Intelligent stop loss, maximize profits
When the market fluctuates, the function helps trader to achieve profitable orderss.
Stop loss is more flexible: the stop loss point is constantly changing according to the latest market price; traders can also customize the amount of points.
Set a stop loss of a certain number of points with the latest forex currency pair price, which will only be triggered when the exchange rate moves in the favorable direction of the position.
Real-time monitor
Instant notification based on settings
Freely set the reserved amount and target amount to protect account. When the account equity is lower or higher than the set amount, this function will be triggered and take actions according to the settings.
Real-time push notifications: When this function is triggered, the app automatically pushes notifications.
Users can freely set whether to close all orders when it is triggered.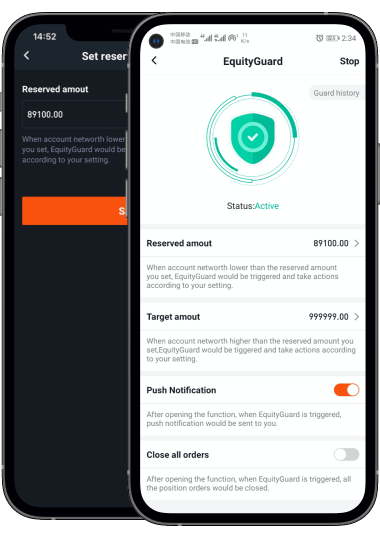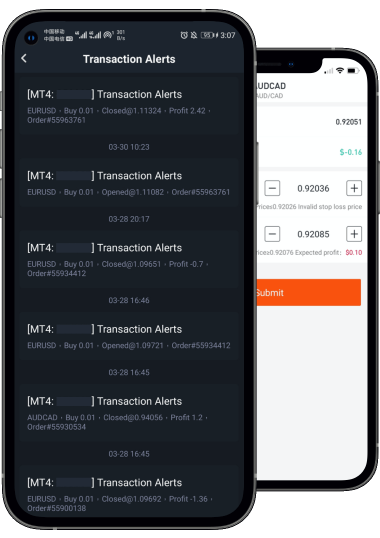 Real-time notification of opening, closing, stop-loss, stop-profit, and forced close-out.
Set price change alerts just once to be notified when the market moves by a certain percentage or amount in points.
When trading, users can set an instant buy or sell price alert.
Create instant buy and sell price alerts on all markets. Free notifications immediately sent by push notification.
Professional features to help place orders and close positions
When the user places an order, the system intelligently calculates the stop-loss point and profit/loss.
Supports one-click closing of positions and quick batch closing of orders.